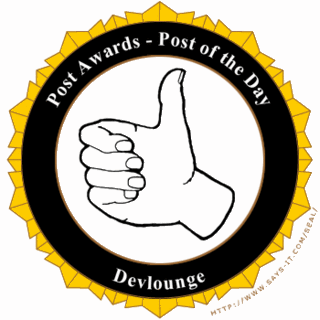 Click on the Award Seal to Read the Post!
This is one great post from Devlounge as it enumerates the things service providers would hate to hear from their clients. It is such an honest assessment of what service providers go through as clients say these words.
This post is eligible for the "Post of the Week Awards".