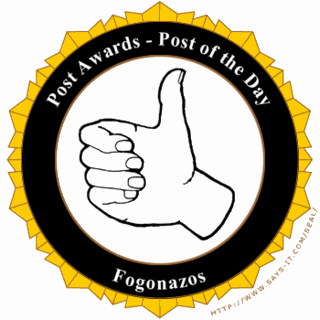 Click on the Award Seal to Read the Post!
Fogonazos gets our post of the day award as it features the longest wave on Earth, the Pororoca, located in the Amazon River. Amazing use of pictures and video for the post captures the drama of surfing on the surfer's dream wave!
This post is eligible for the "Post of the Week Awards".