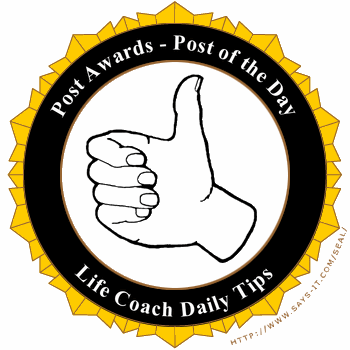 Click on the Award Seal to Read the Post!
Thea Westra and her Life Coach Daily Tips blog gets the post of the day to start of another week of competitions. The post is short but oh so sweet! Thea provides us a lesson of the difference of being busy and getting busy with results at the end!
This post is eligible for the "Post of the Week Awards".