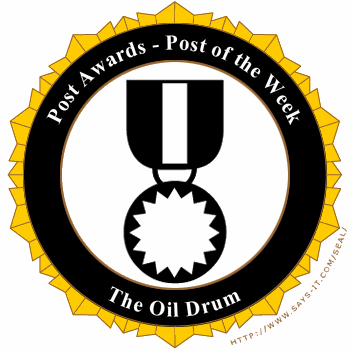 The very last winner of our "Post of the Day" made yesterday gets our "Post of the Week" medal and now has a ticket to compete for the monthly awards. Congratulations to the Oil Drum and its magnificent explanation about the summer blend switch over for gasoline.
It was quite a hard choice as posts that competed this week were quite tough as well. We are now nearing the day when we will give out the very first "Post of the Month" award. See you then!
This post is now eligible for the "Post of the Month Awards".