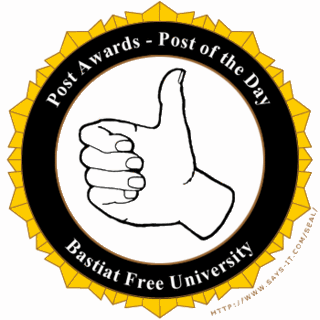 Click on the Award Seal to Read the Post!
BFU makes "Post of the Day" with this small piece about how does an entrepreneurial mind works. Some will say that this is too simplistic and disagree with the authors thoughts but he has some pretty good points against hesitation.
This post is eligible for the "Post of the Week Awards".