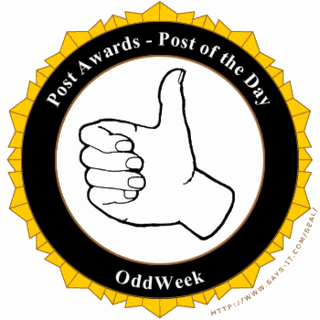 Click on the Award Seal to Read the Post!
Odd Week gets the nod for "Post of the Day" as it showcases photos of fishes rarely seen to humans. These fishes live deep in the sea. Their facial and body structures are also not very common to what we see from the ordinary species. This is great fun.
This post is eligible for the "Post of the Week Awards".