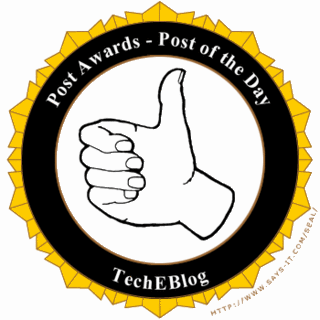 Click on the Award Seal to Read the Post!
What a way to start out the new week with a great post from TechEBlog! The blog this time showcases some great inventions by students. Most are really practical so you might find them in the market place a few years from now.
This post is eligible for the "Post of the Week Awards".