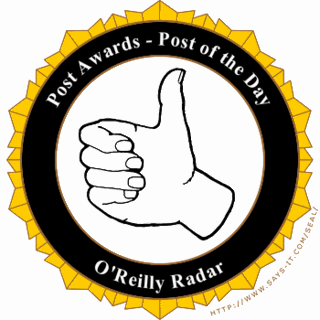 Click on the Award Seal to Read the Post!
I love some good business posts and this is a classic from O'Reilly Radar as Mike Hendrickson blogs about computer book publishing sales and trends. It is a muti-part article so be sure to read the previous ones as well.
This post is eligible for the "Post of the Week Awards".