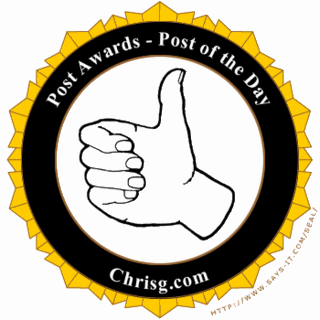 Click on the Award Seal to Read the Post!
Chris Garrett provides a refreshing look to the familiar advice that bloggers should network and leave relevant and quality comments on other blogs. This is a great post and truly deserves the "Post of the Day"!
Learn from the advice and start making friends and find valuable contacts online through your blog.
This post is eligible for the "Post of the Week Awards".