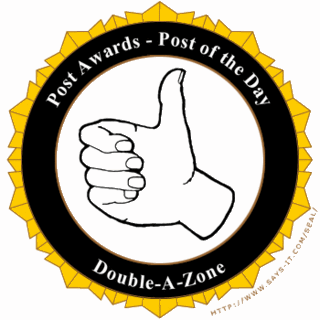 Click on the Award Seal to Read the Post!
I love basketball and its time for the Madness of March. Amidst the excitement, there are hidden stories of the athletes and the tale of Adrian Steely is among them. Josh of Double A Zone talks about the rise of this athlete amidst very hard circumstances. This is indeed a great post.
Note: The Official Seal Generator is having some technical issues so a different graphic was made.
This post is eligible for the "Post of the Week Awards".