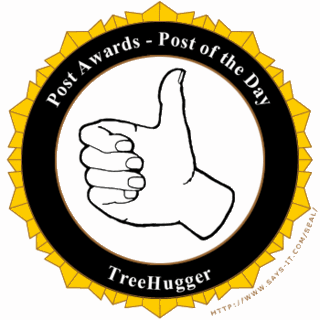 Click on the Award Seal to Read the Post!
It seems that this the week of the gadget related posts. TreeHugger gets our "Post of The Day" as it mentions environmental sound tips on accumulating and disposing gadgets and its related products. The article is quite long and probably the longest one cited here at Post Awards but it is informative and a passionate take on the topic.
This post is eligible for the "Post of the Week Awards".