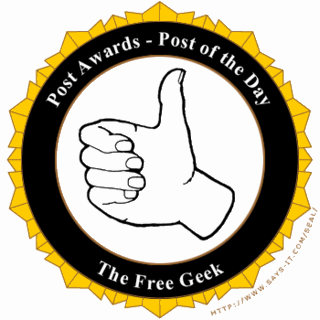 Click on the Award Seal to Read the Post!
Do you love buying new gadgets? The Free Geek has a very practical advice for gadget lovers that will help to prevent them from burning their wallets. This is a good post and truly deserves the "Post of the Day!"!
This post is eligible for the "Post of the Week Awards".