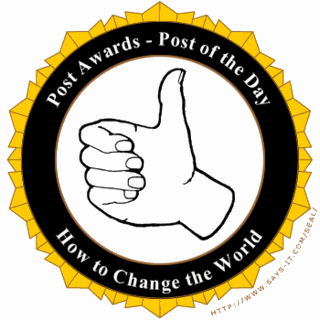 Click on the Award Seal to Read the Post!
Famous blogger Guy Kawasaki gets our post of the day this time. In this winning post, we actually have a tip on how great business thinkers take note of their fellow giants in different industries. Mr. Kawasaki shows how he makes notes on a book entitled "Founders at Work: Stories of Startups Early Days" by Jessica Livingston. Note taking enables him to gather ideas and learn from them.
This post is eligible for the "Post of the Week Awards".