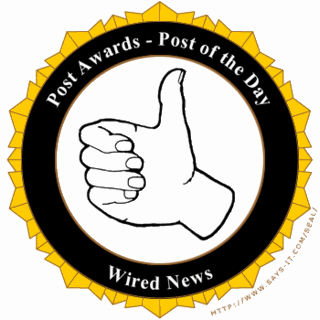 Click on the Award Seal to Read the Post!
Instead of words, our "Post of the Day" is all about photos and history. It shows how history is being changed by using altered photos and provide a distorted vision of the past. Great post here by Randy Dotinga of Wired News.
This post is eligible for the "Post of the Week Awards".