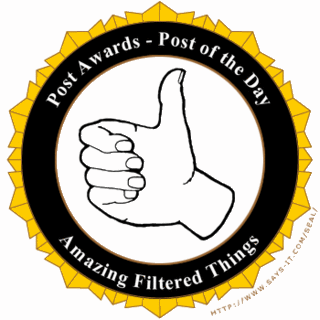 Click on the Award Seal to Read the Post!
Amazing Filtered Things becomes the first multiple winner for "Post Awards" with another "Post of the Day" entry. This time the site showcases amazingly made cakes. This is another gem of a post so it truly deserves the recognition.
This post is eligible for the "Post of the Week Awards".