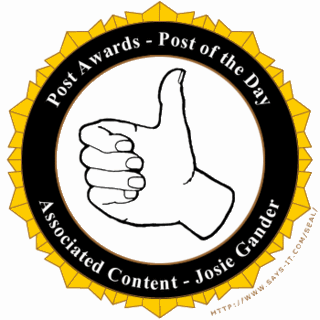 Click on the Award Seal to Read the Post!
Our "Post of the Day" comes form Associated Content once again but this time from Josie Gander as she comes up with some very helpful tips about entertaining your pet cats! Great and useful material here for cat lovers.

This post is eligible for the "Post of the Week Awards".