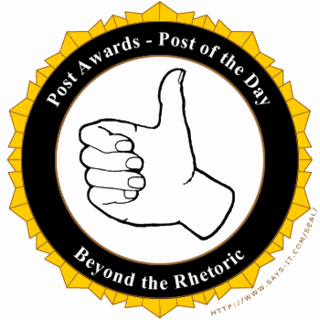 Click on the Award Seal to Read the Post!
Michael Kwan provides a very interesting post in Beyond the Rhetoric with a list of the Ten Most Common Passwords. The list actually will be published in May by PC Magazine so you get an advance peek on his blog. Great list so read all about it and be careful with your passwords.

This post is eligible for the "Post of the Week Awards".