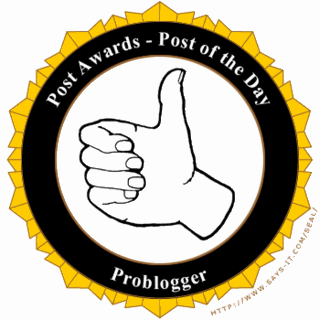 Click on the Award Seal to Read the Post!
It seems that this is the week of the multiple winners.
This time Problogger's Darren Rowse dishes out another one of his classic posts with "9 Attitudes of Highly Creative People". Darren last got a mention here with this post about
blogging during hard times
.
This post is eligible for the "Post of the Week Awards".