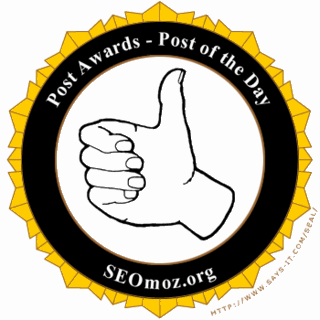 Click on the Award Seal to Read the Post!
Seomoz.org gets its second trip to the winners circle this time with updated tips on how to make an e-commerce successful and consumer friendly. The last SEOmoz winner was
this one
back in March 5.
One thing I like about SEOmoz is that they always take a look at old things in new perspectives. You see lots of web business tips but they make theirs always a notch higher than the others.
This post is eligible for the "Post of the Week Awards".