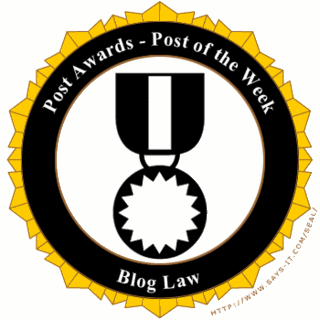 We only had four posts that battled for weekly honors this time around but somehow it was more difficult to get a winner. The quality was way up there this week.
Aviva Directory's Blog Law gets our "Post of the Week" with the post entitled "12 Important U.S. Laws Every Blogger Needs to Know". This is one of those posts that really should be in print editions of newspapers. The writing and information passed here amazing!
This post is now eligible for the "Post of the Month Awards".